Book a meeting with our CEO and get the scoop on our big announcement next week.
Are you an emerging franchise brand looking to grow? Come chat with FranchiCzar CEO David Graham at IFA to learn more about how we help franchisors thrive through our technology and services. While you're at it, you can pick his brain about the big news we're announcing next week.
"We're looking forward to meeting with some great emerging brands poised for growth," said David Graham, FranchiCzar CEO. "We also have some very exciting developments that we'll be unveiling soon."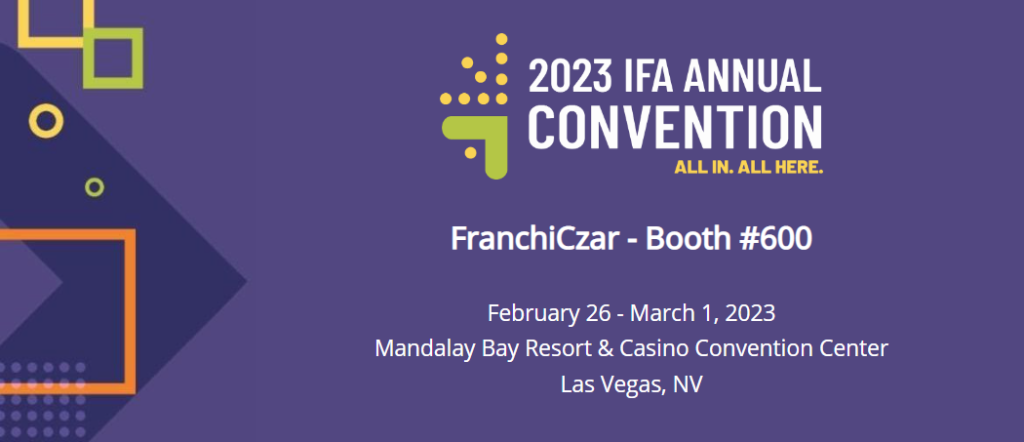 FranchiCzar provides an end-to-end ecosystem in which franchise brands can thrive. We pair our FranchiCzar Operating System (FCOS) with franchise development, marketing, operations, and technology expertise. We're looking to partner with high-growth potential franchise brands.
FranchiCzar is also home to growing franchise brands including the youth esports franchise Valhallan and the technology-enabled gym concept Iron 24.
Building on their momentum from the past year, Valhallan and Iron 24 are targeting aggressive growth strategies in 2023. Valhallan plans to sign at least 100 new franchisees and open 75 arenas worldwide. Iron 24 is looking to acquire existing gym brands to convert them into Iron 24 locations, sign 60 new franchisees and open 75 locations nationwide.
---
Attending IFA? Visit FranchiCzar at booth #600 or schedule a meeting.